Company Overview
AutoCanada is a multi-location automotive dealership group operating in both Canada and the United States. Our model enables us to serve a diversified geographic customer base and enjoy benefits not available to single location dealerships. AutoCanada trades on the Toronto Stock Exchange under the symbol ACQ.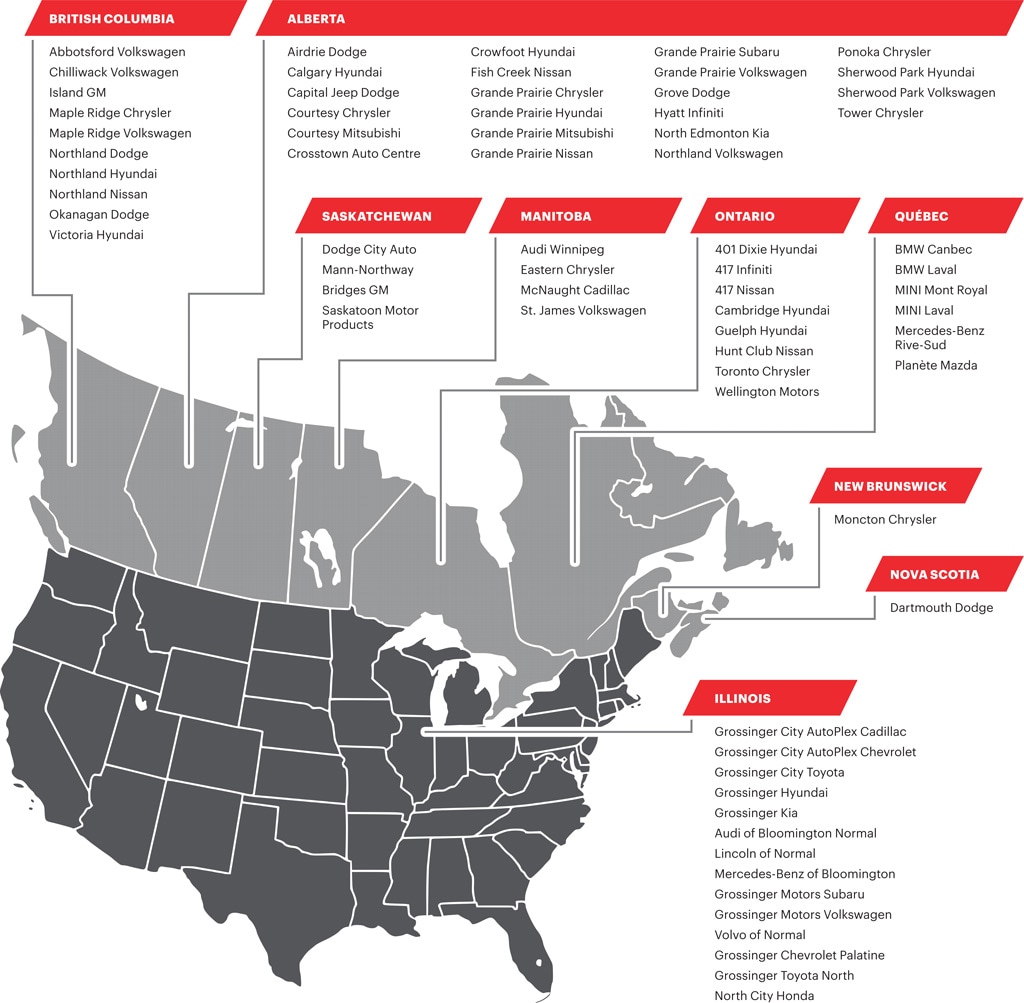 ---
Canadian Operations
The Canadian operations currently include 54 franchised dealerships, comprised of 62 franchises, in 8 provinces and has over 3,500 employees. AutoCanada currently sells Chrysler, Dodge, Jeep, Ram, Alfa Romeo, Fiat, Chevrolet, GMC, Buick, Cadillac, Infiniti, Nissan, Hyundai, Subaru, Mitsubishi, Audi, Volkswagen, Kia, Mazda, Mercedes-Benz, BMW, MINI and smart branded vehicles. In 2017, our dealerships sold approximately 63,000 vehicles and processed approximately 870,000 service and collision repair orders in our 999 service bays during that time.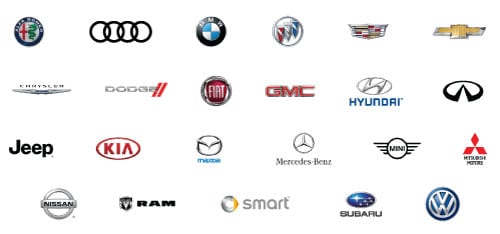 ---
US Operations
AutoCanada's success has been based on buying family-owned dealerships and letting them flourish as part of a larger network. The US acquisitions includes eight metro dealerships in Chicagoland, selling and servicing five different brands. The agreement also includes six luxury and premium brands in an automall under one roof in Bloomington/Normal, Illinois
Grossinger is the oldest and longest continuously operated automotive retailer in Illinois, operating with 200 service bays across the platform and employing over 700 people. In 2017, the acquired dealerships sold 7,626 new vehicles and 7,304 used vehicles.